So You're Telling Me There's a Clan Campbell Link to ST. PATRICK???
Why YES... Yes I am...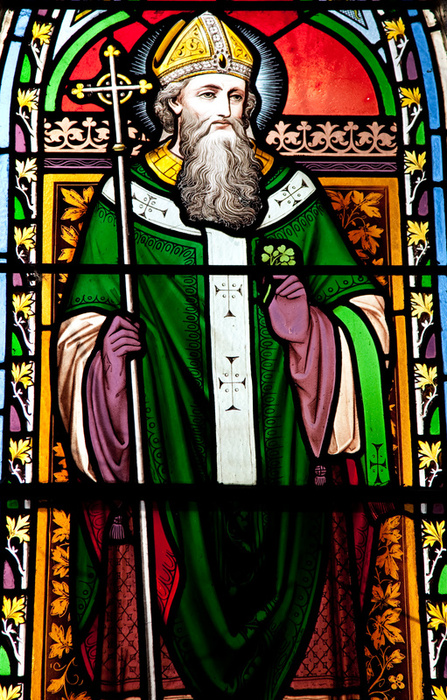 According to the latest research available, St. Patrick wasn't born Ireland at all. The celebrated Apostle of Ireland, was born near the town of Dumbarton, in the west of Scotland, about the year A.D. 387. His father Calpurnius, was in a respectable station in life, being municipal magistrate in the town in which they lived. The exact town or village St. Patrick was born in is not known for certain, but it is believed to have been either Kilpatrick, a small village on the Clyde River five miles east of Dumbarton; Duntochar, another small village about a mile north of Kilpatrick; or Dumbarton itself.
When he was about 16, he was captured by Irish raiders and taken as a slave to Ireland, where he served for seven years before escaping and returning to his family. After entering the Church, he returned to Ireland as an ordained bishop "to minister to Christians already living in Ireland and to begin to convert the Irish."
The name Patricius, or Patrick, was not used until his canonization as a saint. St. Patrick's original name was Succat or Succach. Supposed to have some relation to the Succoth area of his birth. The name to this day of an estate not far from St. Patrick's birthplace. An estate held for centuries by the Campbell Baronets of Succoth. Imagine that...